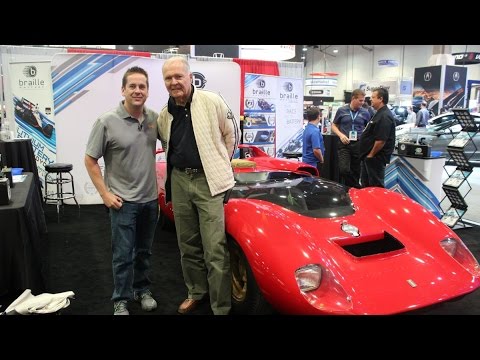 VIDEO: Peter Brock at SEMA 2015
Legendary designer Peter Brock talks to Motorator Matt D'Andria at the 2015 SEMA Show. They discuss the 1965 Shelby-DeTomaso P70 – from the sculpture to the aerodynamics. Peter also shares his new trailer design before recalling his old BRE 510 that Adam Carolla brought to SEMA. Pictures below!
Check back all week at CarCastShow.com for more videos, pictures, and podcasts.